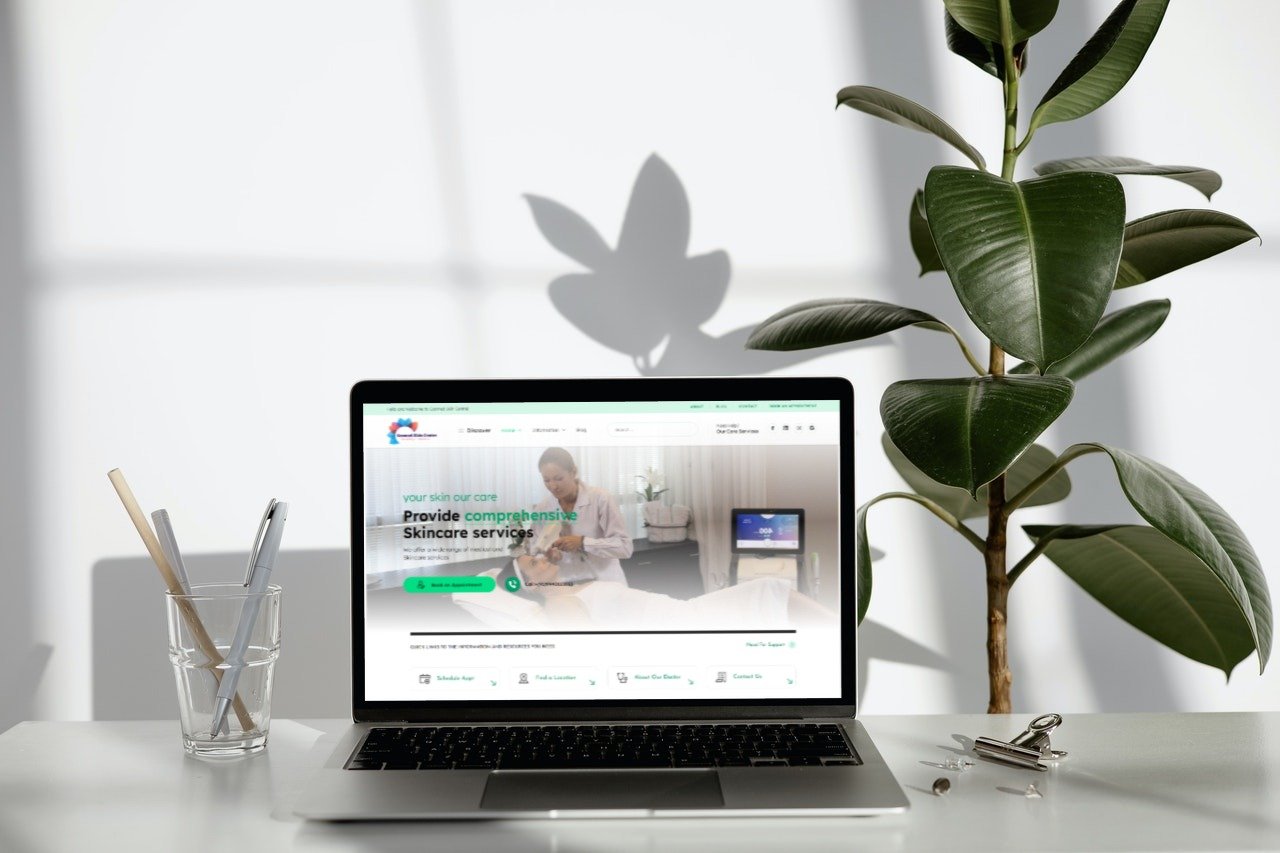 19

August
Website Development for Dermatology Clinic
Cosmed skin centre is a dermatology and aesthetic clinic located in Chennai. Cosmed Skin Centre, known for its licensed professionals and cutting-edge technologies, sought to enhance its online presence and credibility in the healthcare industry. Cosmed provide the best skin and hair services in Chennai. They were looking to provide more trust and improve their brand visibility through website and found coderz vision technology while looking for Best Website Development company in Chennai
Project Objective:
The primary aim of this project was to design and develop a contemporary website that effectively communicated Cosmed Skin Centre's expertise and advanced offerings in the field of dermatology and aesthetics. Enhance the clinic's reputation and brand visibility through an appealing and informative website. Showcase the qualifications, areas of expertise, and services offered by the clinic's licensed professionals, the site should have easy navigation and should facilitate appointment booking.
Our Process
We brainstormed with the client, developers, and project manager to understand the website's required features and technologies to use that would fit the requirements.
We performed market research to understand the competitors, UI/UX flow, tools, and best technologies to be used for building the website.
After that, Our developers with the project manager penned down the Software Requirement Specification (SRS) Documentation. It has details regarding the timeline, tools, budget, and technology.
Above all, the developing team built the Cosmed skin cantre website using a CMS platform for ease of the client to make changes in later stages, and the Quality & testing team ensured all the test cases were satisfied.
After client verification and rigorous testing, the website was pushed from staging to live.
Key Features & Challenges:
This project incorporated several key features and addressed specific challenges:
Showcasing Services and Professionals: The website effectively presented the clinic's services and highlighted the qualifications and expertise of its medical professionals.
Strong Branding: Professional branding elements were integrated to build trust and establish a strong online presence.
Navigation Simplicity: The site's navigation was designed to be straightforward, providing users with easy access to vital information.
Appointment Scheduling: A user-friendly appointment booking feature was implemented, offering patients the flexibility to schedule appointments at their convenience.
Mobile Responsiveness: The website was optimized for an excellent user experience across various devices, including mobile phones.
Result:
Our team successfully delivered a modern, informative, and user-friendly website that effectively communicated Cosmed Skin Centre's expertise and advanced offerings. By addressing the outlined objectives and challenges, this project has elevated Cosmed Skin Centre's online presence, instilling trust and credibility in its patients and reinforcing its position as a leading dermatology and aesthetic clinic in Chennai.